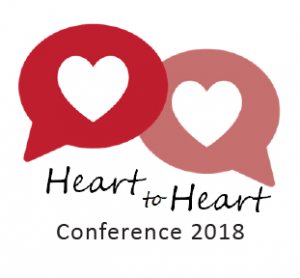 Family Voices Indiana is proud to bring its Heart to Heart Conference to Fort Wayne through the disABILITIES Expo! Heart to Heart 2018 will be a day of learning and support for families of children and youth with special health care needs such as medical, developmental, intellectual or physical health care disabilities, and the professionals who serve them.
Speakers include staff of Family Voices Indiana and affiliated professionals. Time will be provided to browse exhibitor booths, as well as the opportunity to converse with other families. Professionals and community members also are invited to learn more to improve care and services to these children and families. Click here to see the agenda and session descriptions.
Event: Heart to Heart Conference
Dates/Times: Friday, May 11th (lunch provided): 8:30 a.m. to 4:00 p.m.
Saturday, May 12th: 8:00 a.m. to 11 a.m.
Location: Allen County War Memorial Coliseum
4000 Parnell Ave., Fort Wayne, IN 46805
Cost: Friday (parking included in price): $15 Families/$75 Professionals
Saturday (parking $5): $5 Families/$25 Professionals

About Family Voices Indiana
Family Voices Indiana is the state's nonprofit Family-to-Family Health Information Center. Its health information specialists all are parents of children with special health care needs/disabilities. Located throughout the state, these specialists are trained and experienced in navigating the systems and services for children and youth with special needs, making them uniquely qualified to help others in similar circumstances. They provide one-on-one assistance, training, online support and advocacy. Family Voices Indiana also offers training and consultation to and accepts referrals from professionals who serve these children and youth. Visit us on our website at www.fvindiana.org.
 Fact Sheets and Training
Family Voices Indiana's website includes more than 60 fact sheets and training videos on topics related to advocacy, basic needs, childhood and education, health care financing, life and leisure, medical needs and partnerships, and transition to adulthood. In-person training is also available. Log on to www.fvindiana.org/factsheets, www.fvindiana.org/training, or call 844-F2F-INFO (844-323-4636) to learn more.